Moon
Game ready character, polycount 51k tris. Sculpted in Zbrush, retopo in 3DS Max, textures in Substance Painter, rendered in realtime in Unreal Engine 4. She is based on this wonderful illustration by Z.W. Gu
Sphynx trooper
Cinematic creature character for vfx. Sculpted in Zbrush, retopo in 3DS Max, textures in Substance Painter, rendered in Arnold. I followed the amazing concept by Cedric Peyravernay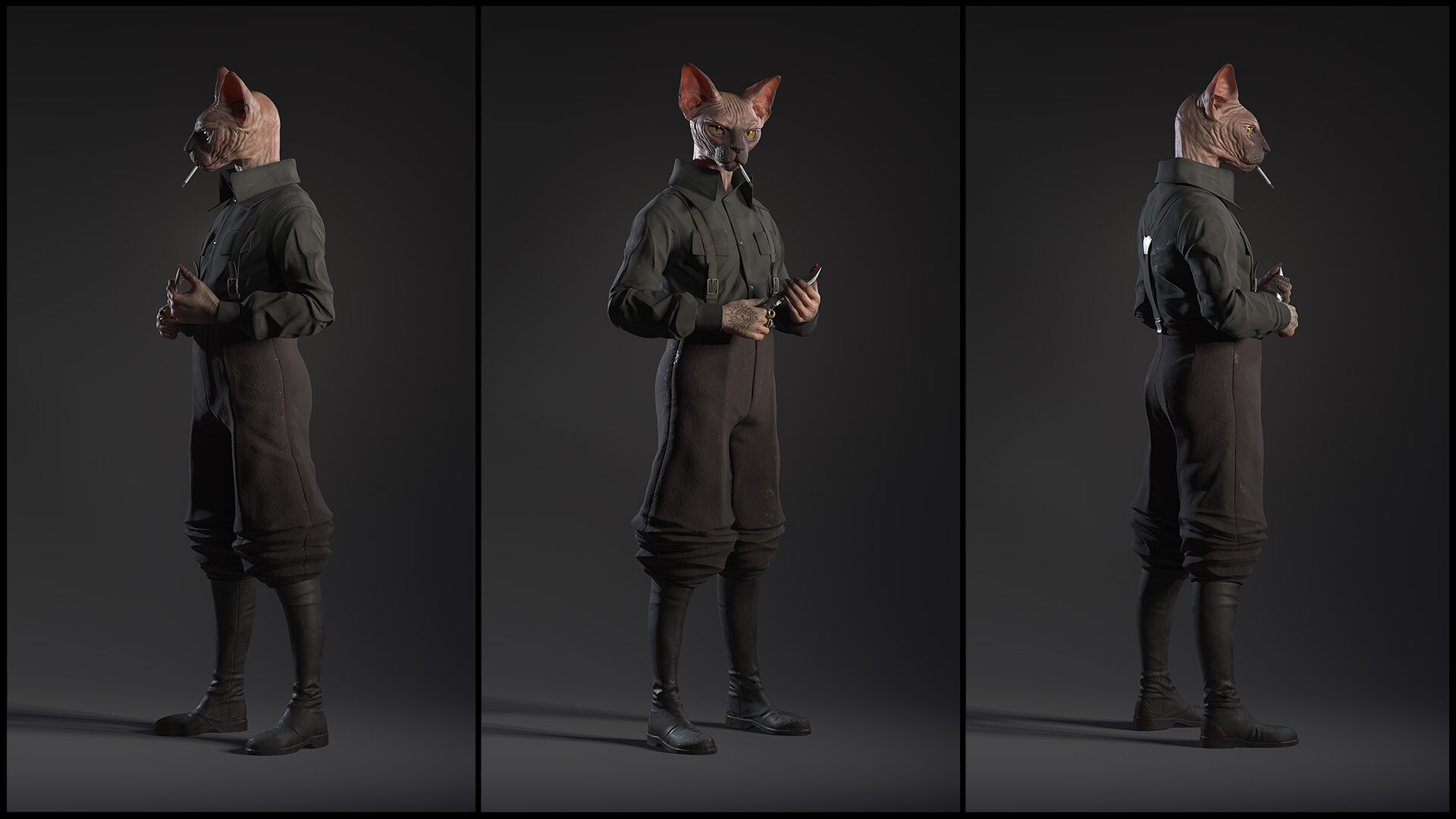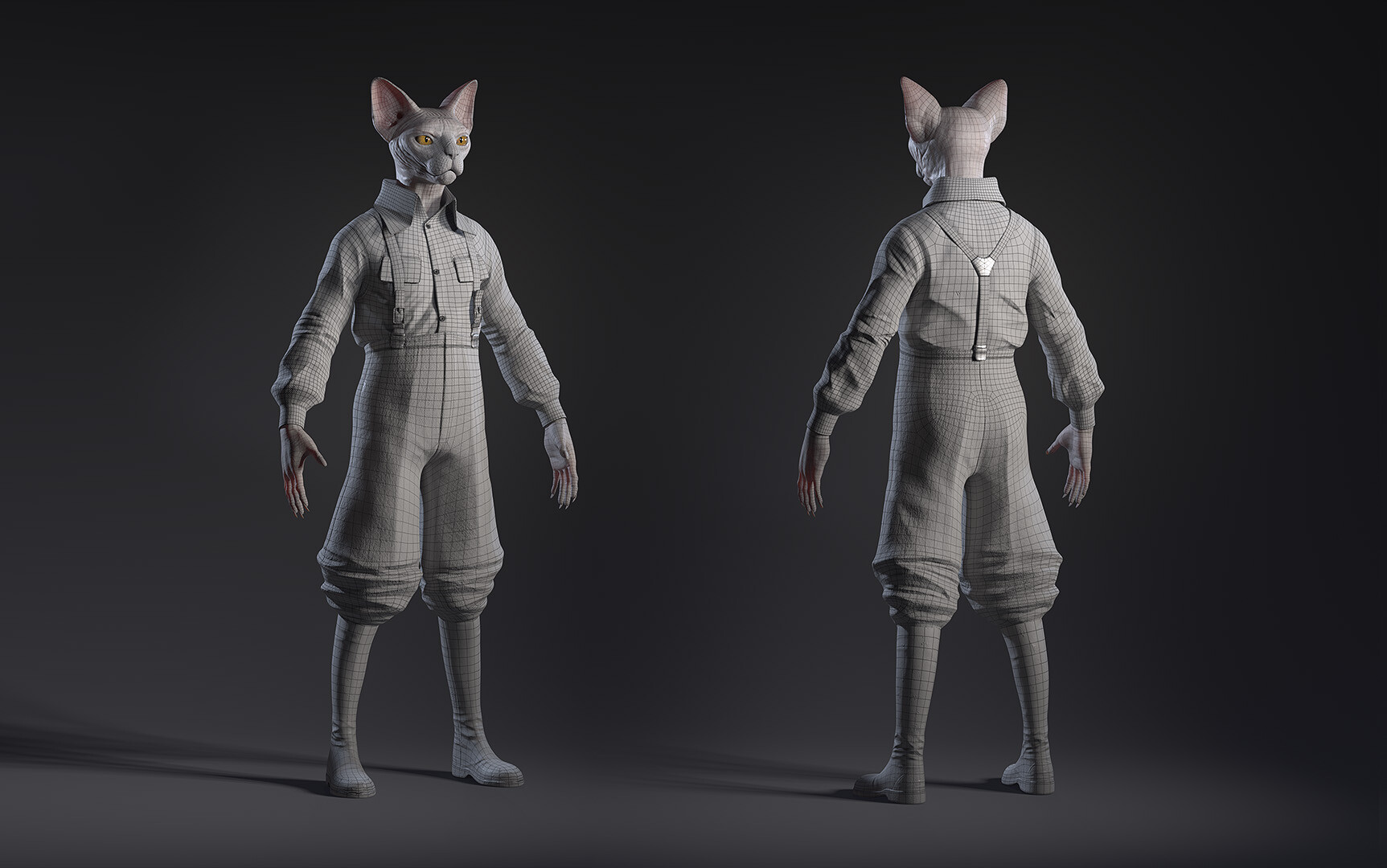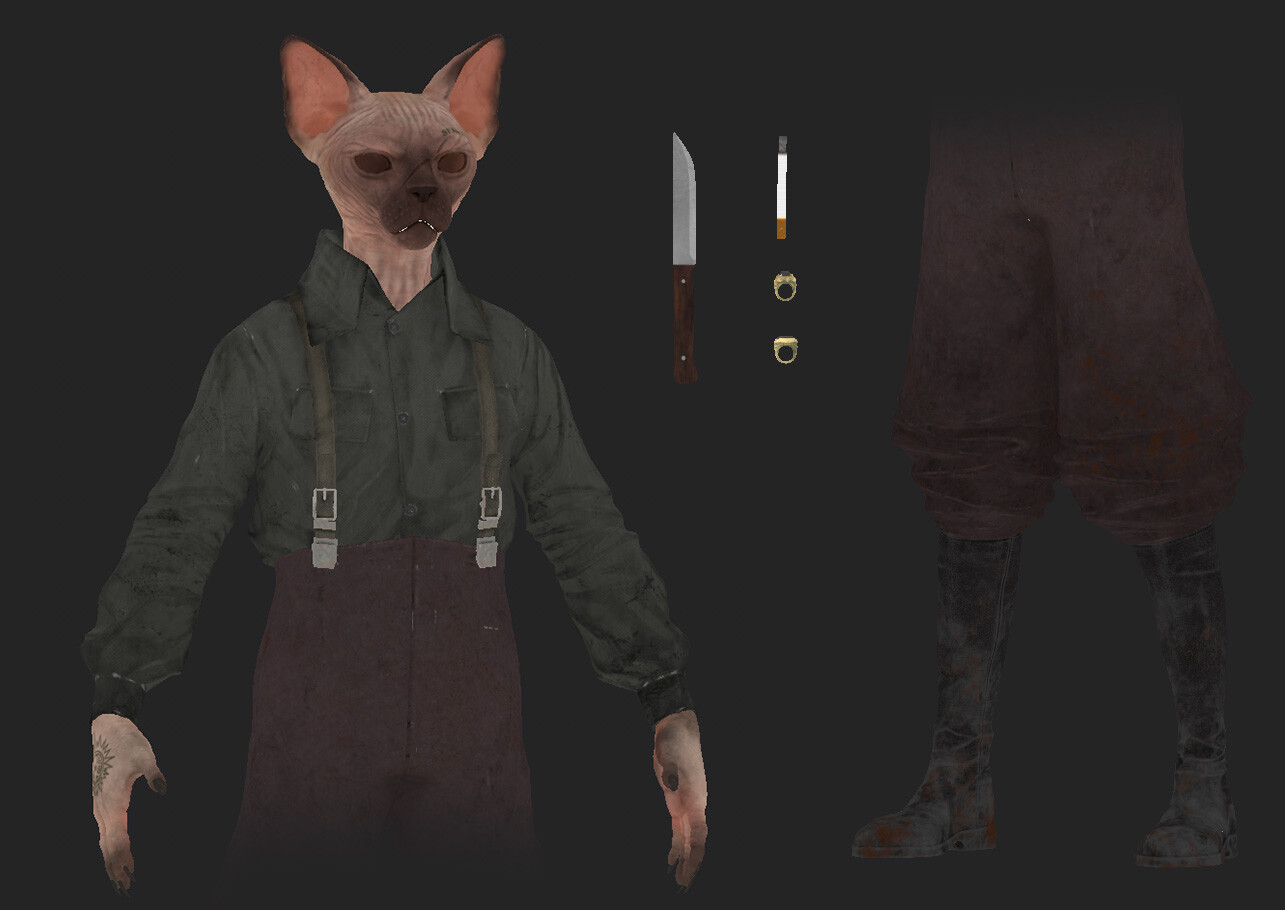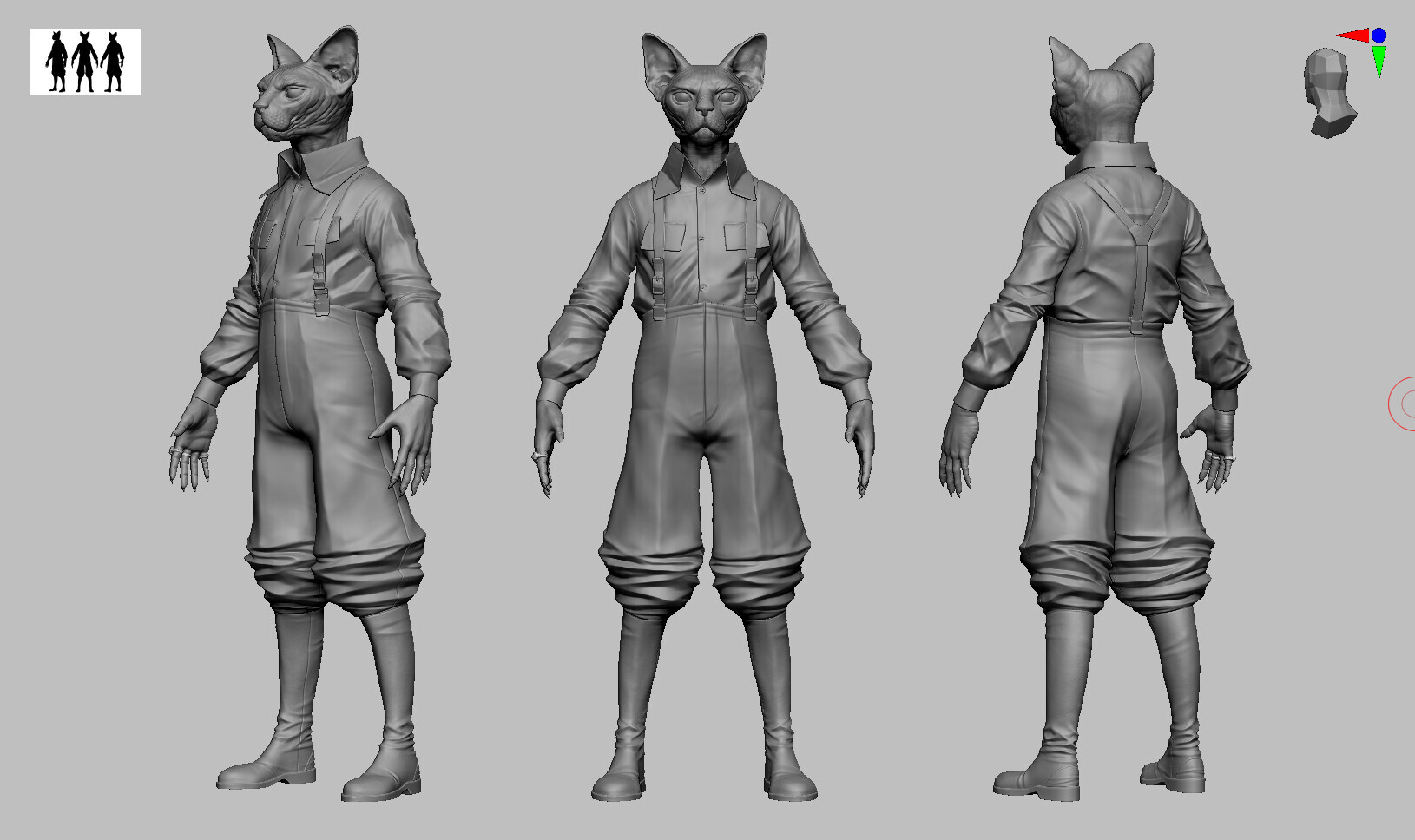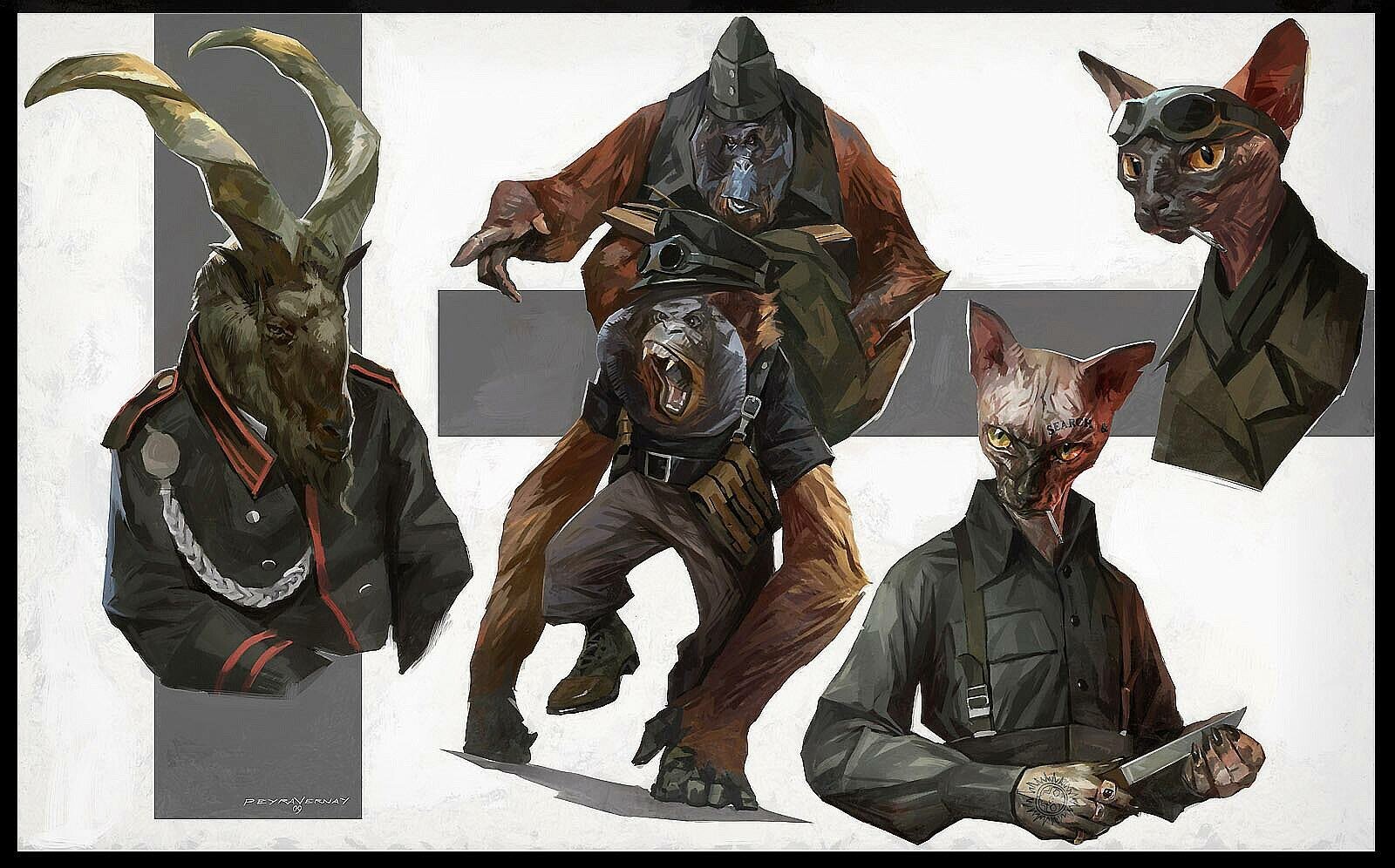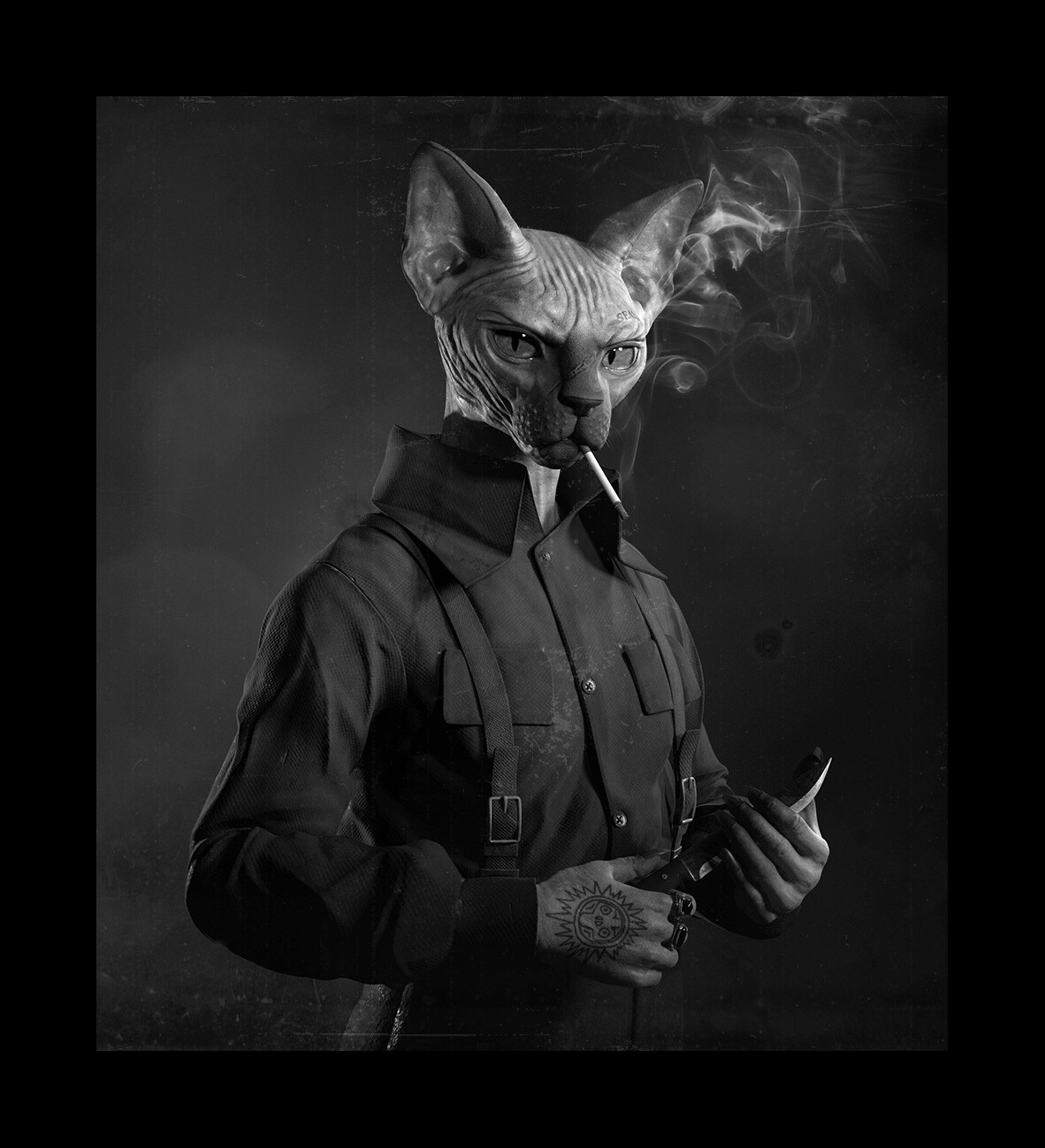 Vintage French Revolver
A very nice French Pinfire Revolver from the 19th century. Here's the low poly model (4.7k tris) with PBR textures and high-poly sculpt.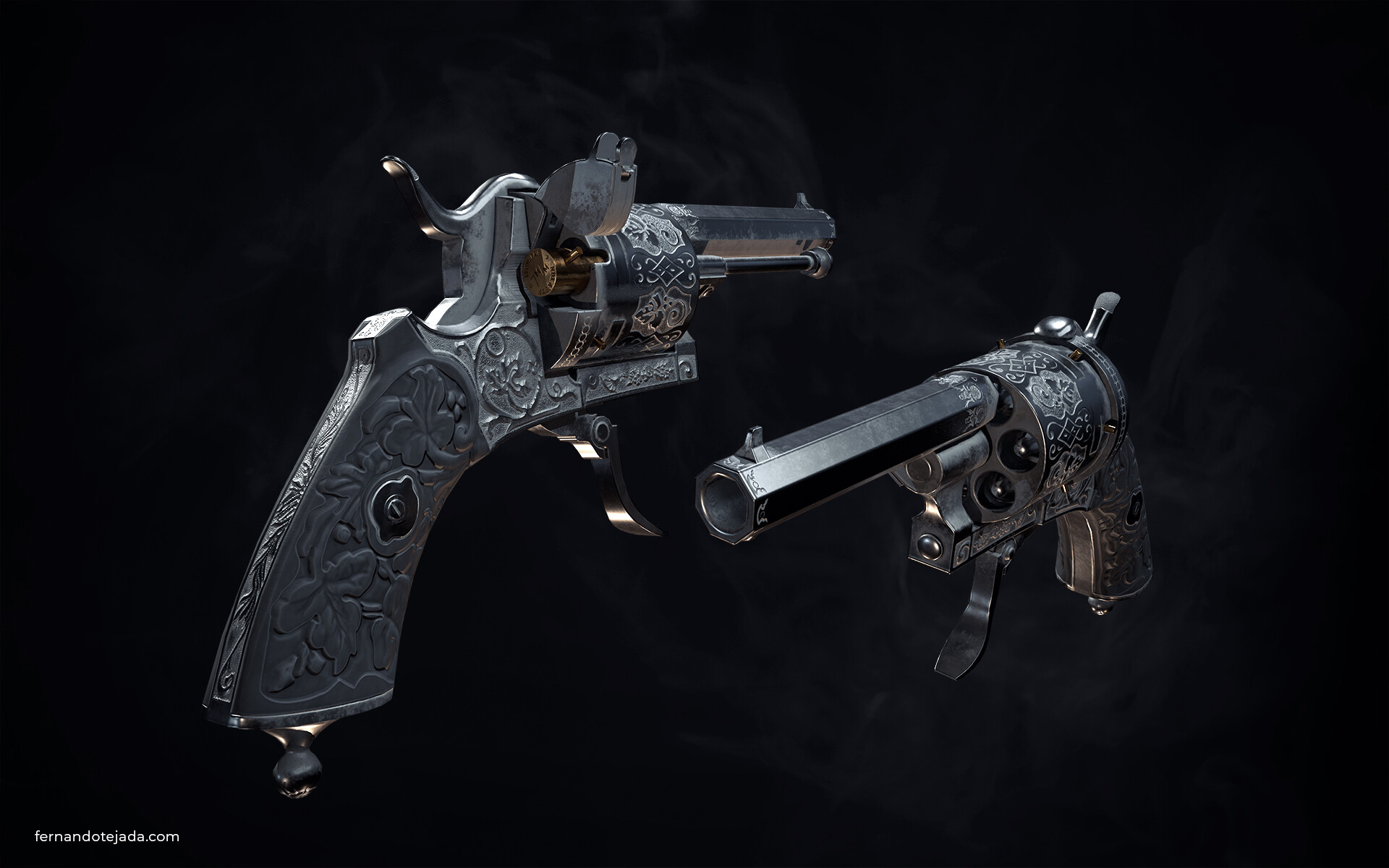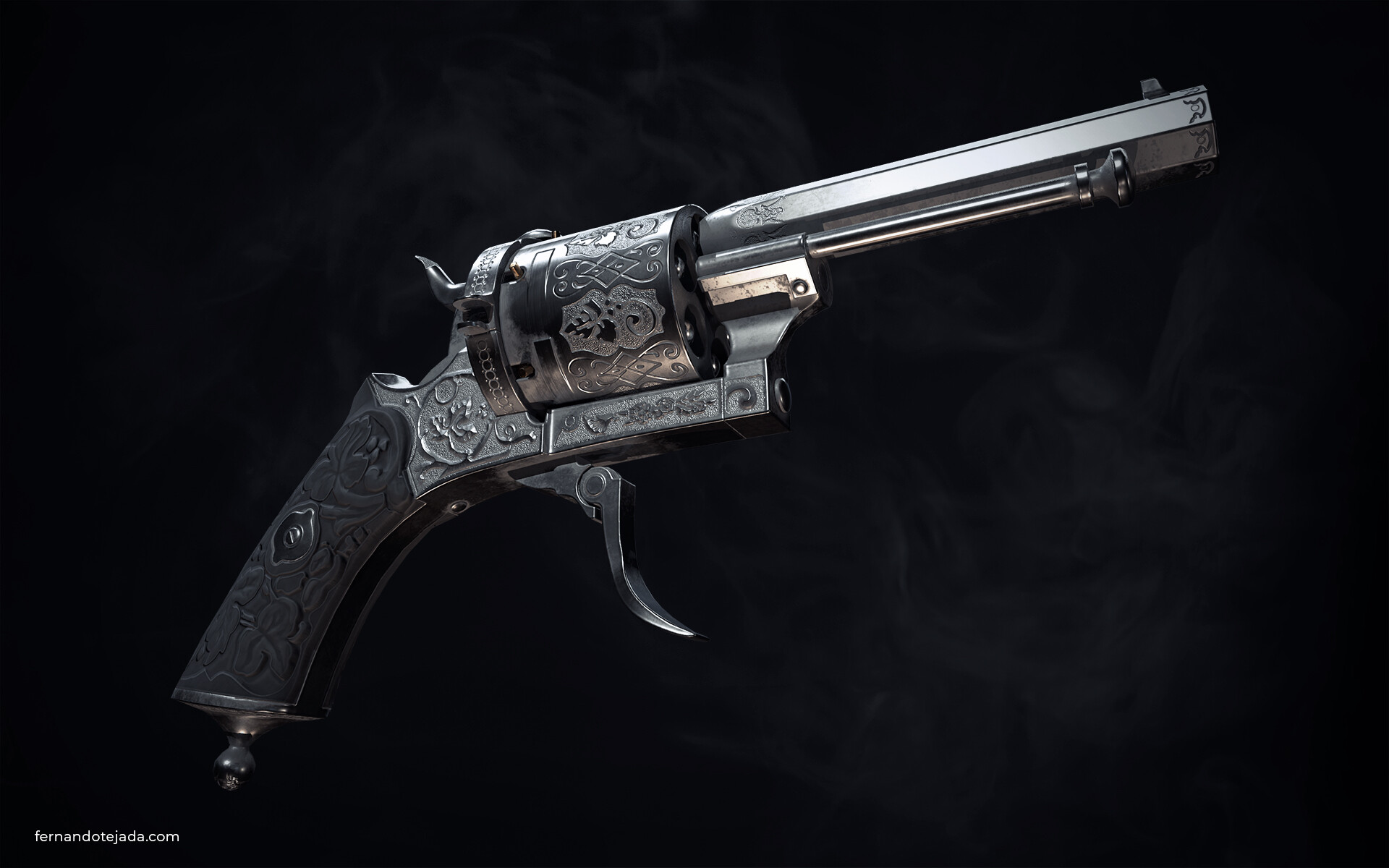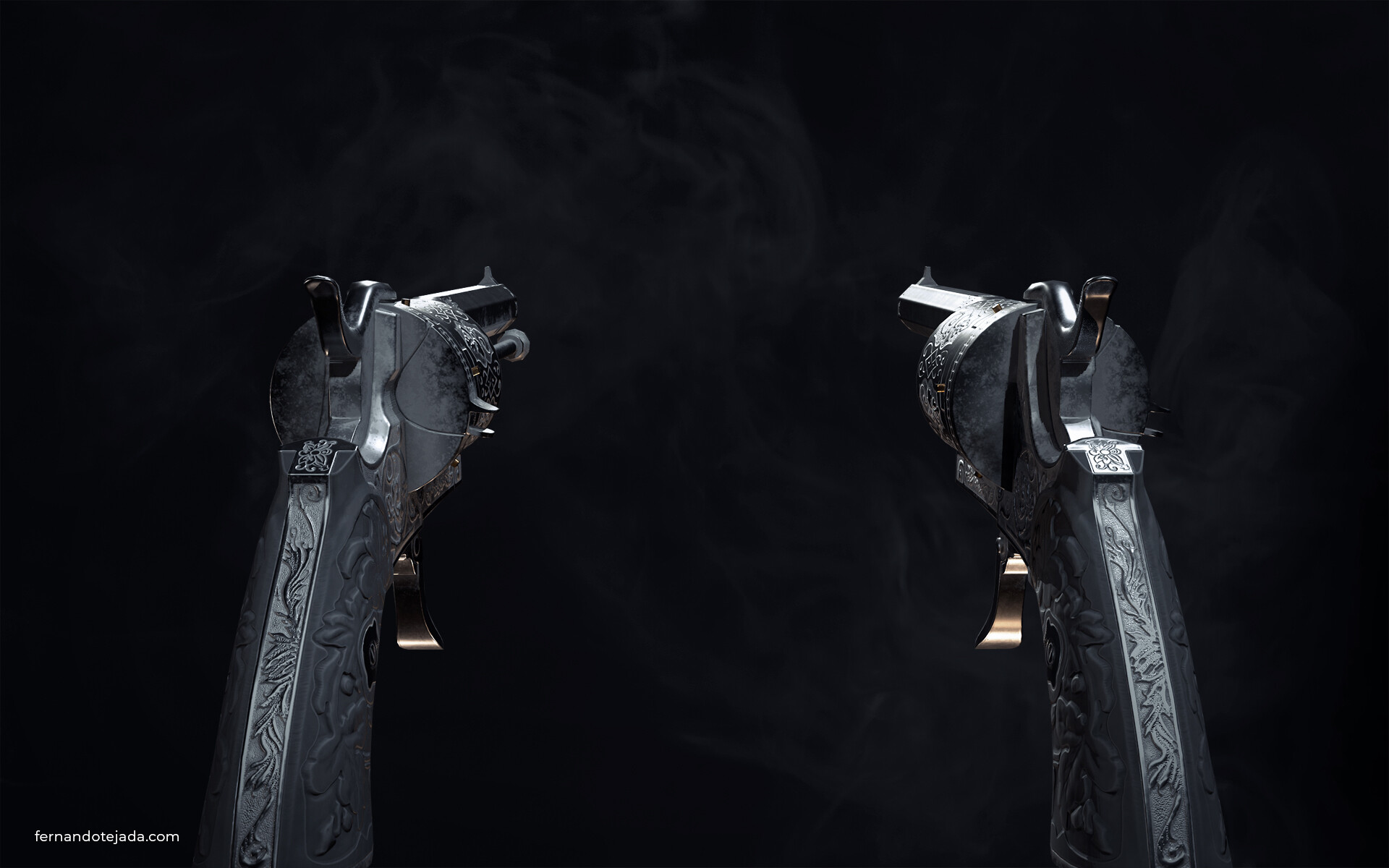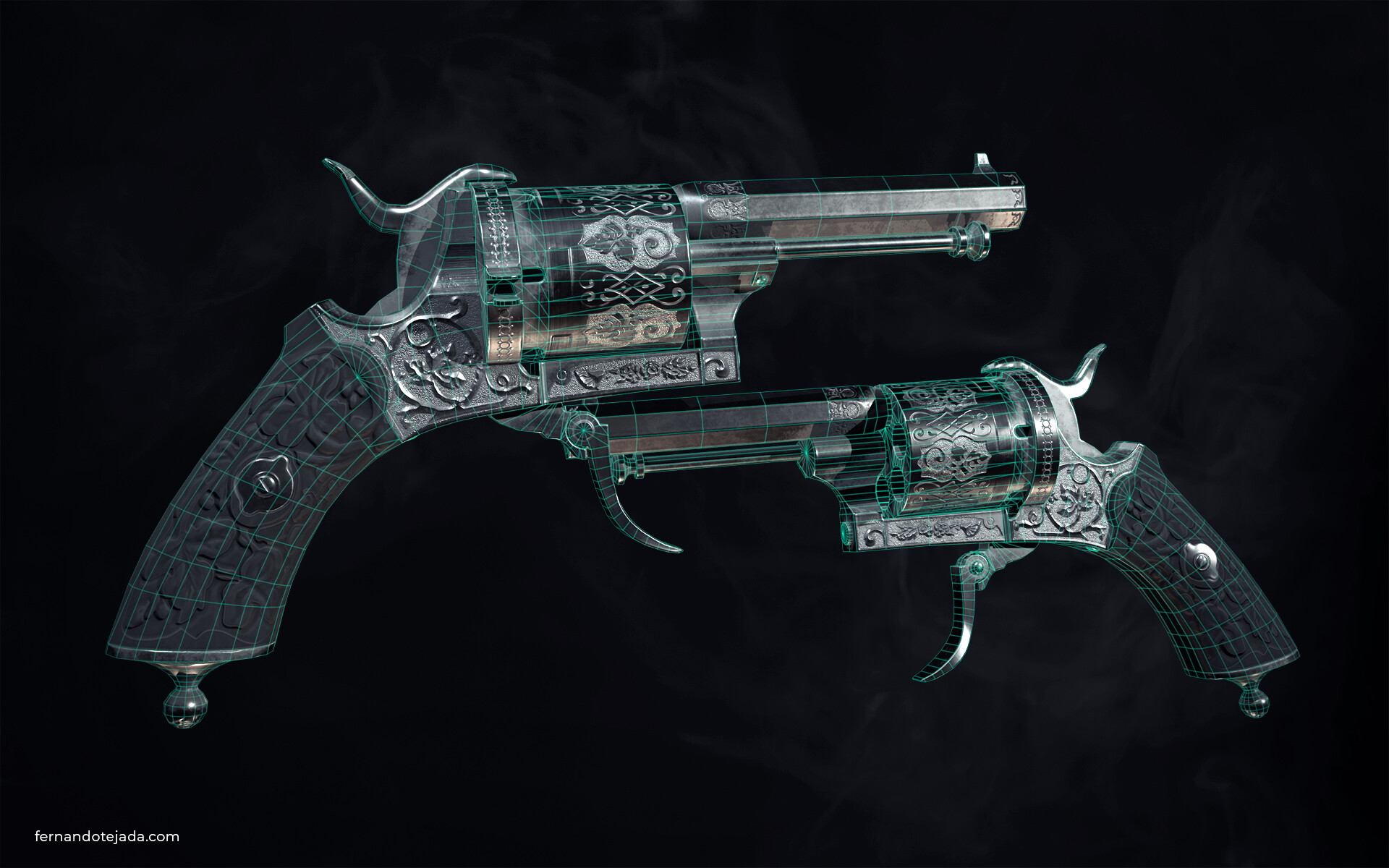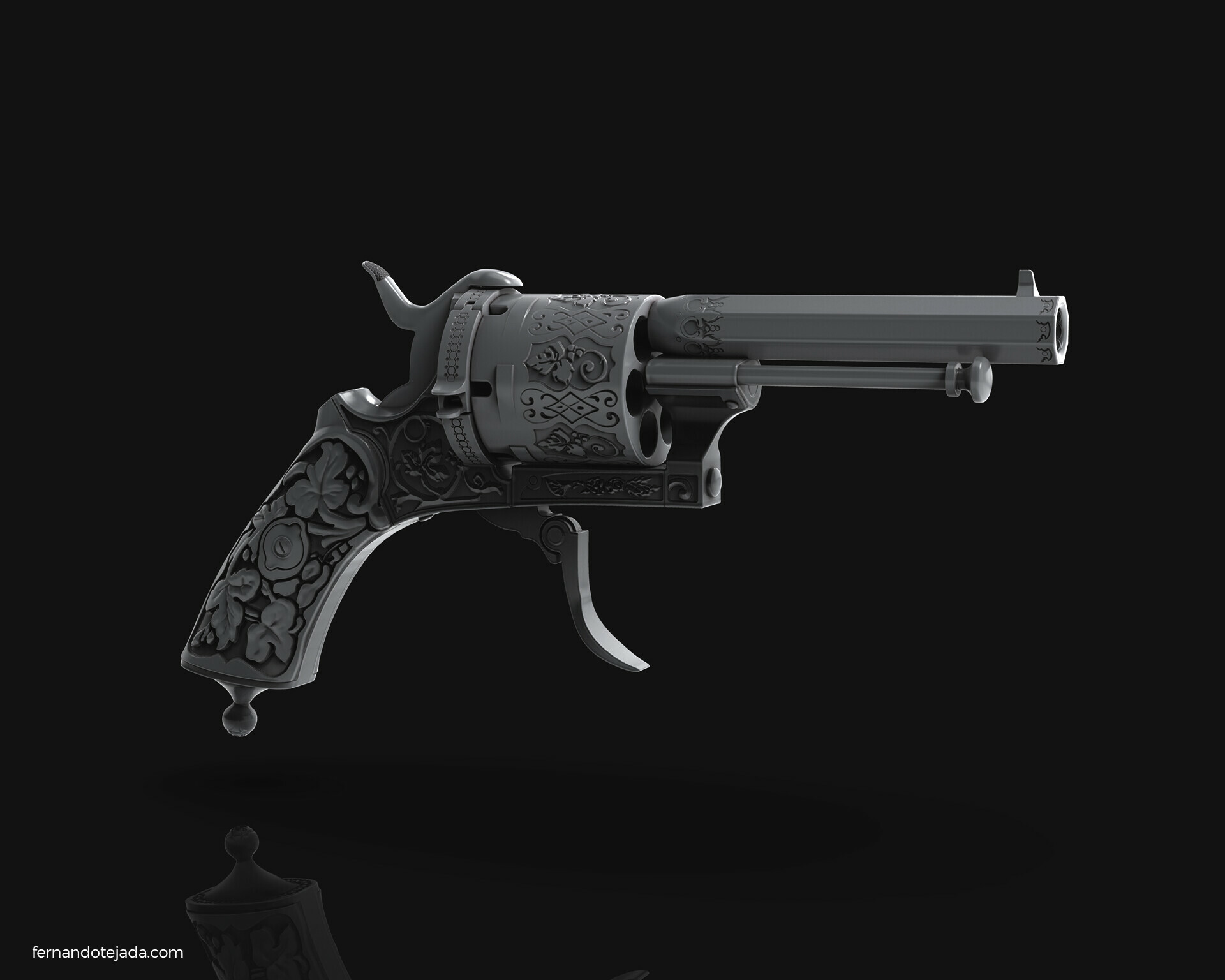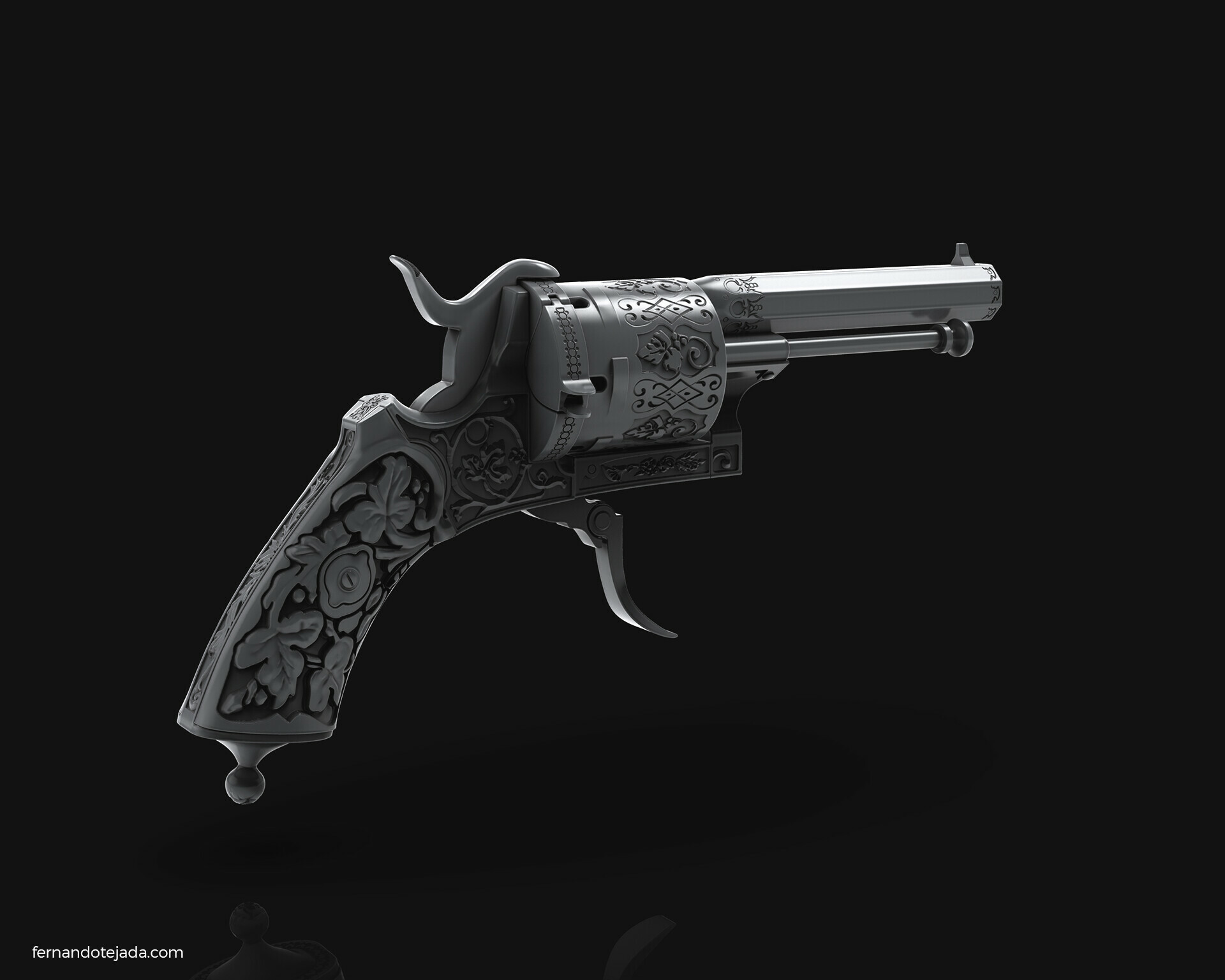 Summer Cartoon Character - Puba24
Cartoon character for animation. Sculpted in Zbrush, retopo in 3DS Max, textures in Substance Painter, rendered in Arnold. I followed the amazing concept by Puba24
Tifa Lockhart fan-art
Fan-art of Tifa Lockhart (stylised) from Final Fantasy VII. Rendered in real-time in UE4. Background assets from Dekogon Underground modular pack.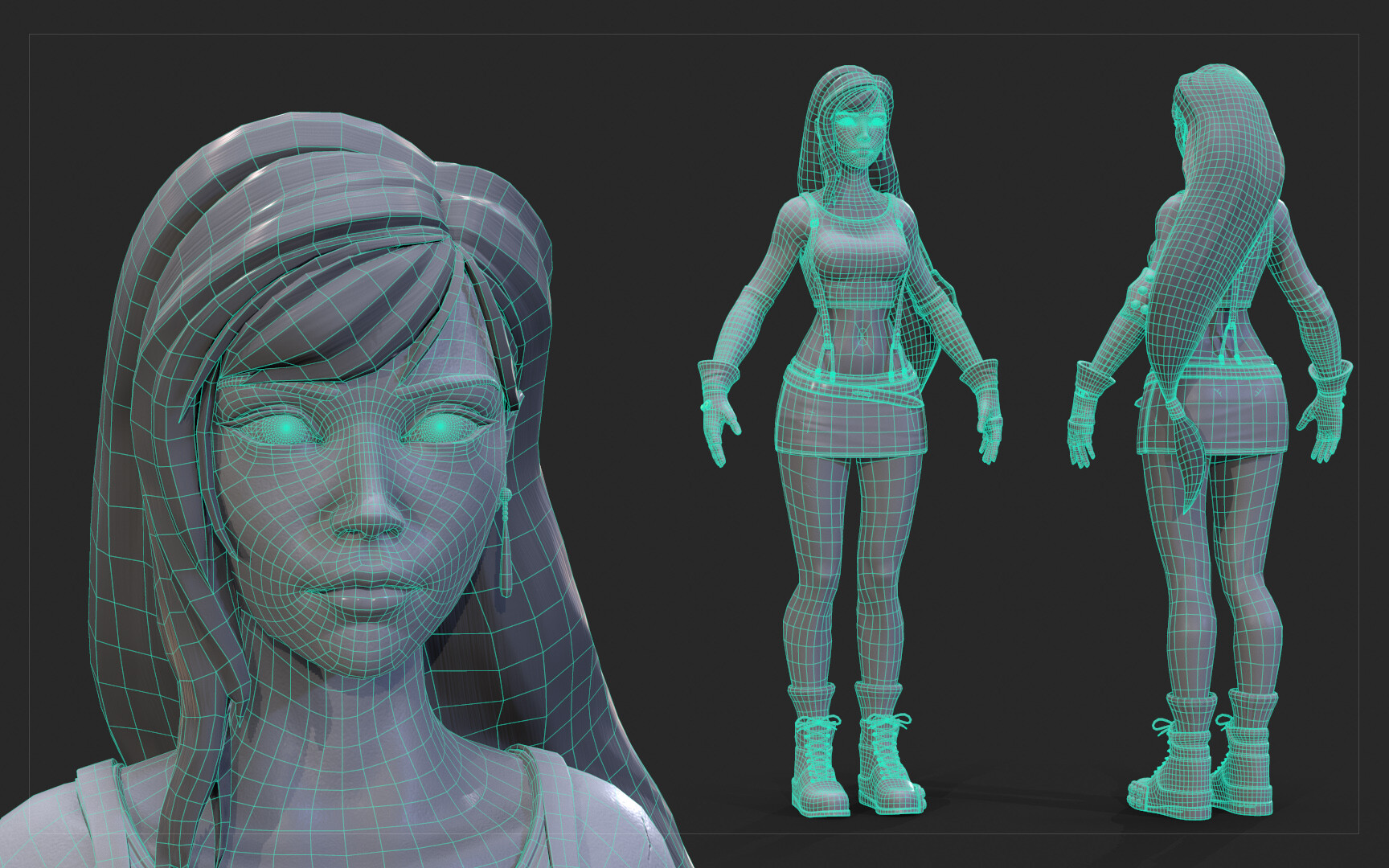 FFXIV Heirsbane fan-art
My personal rendition of Gaius Van Baelsar's gunblade (Heirsbane), showed in the videogame Final Fantasy XIV. Real-time model with PBR textures (polycount is around 4k tris) and high-poly sculpt.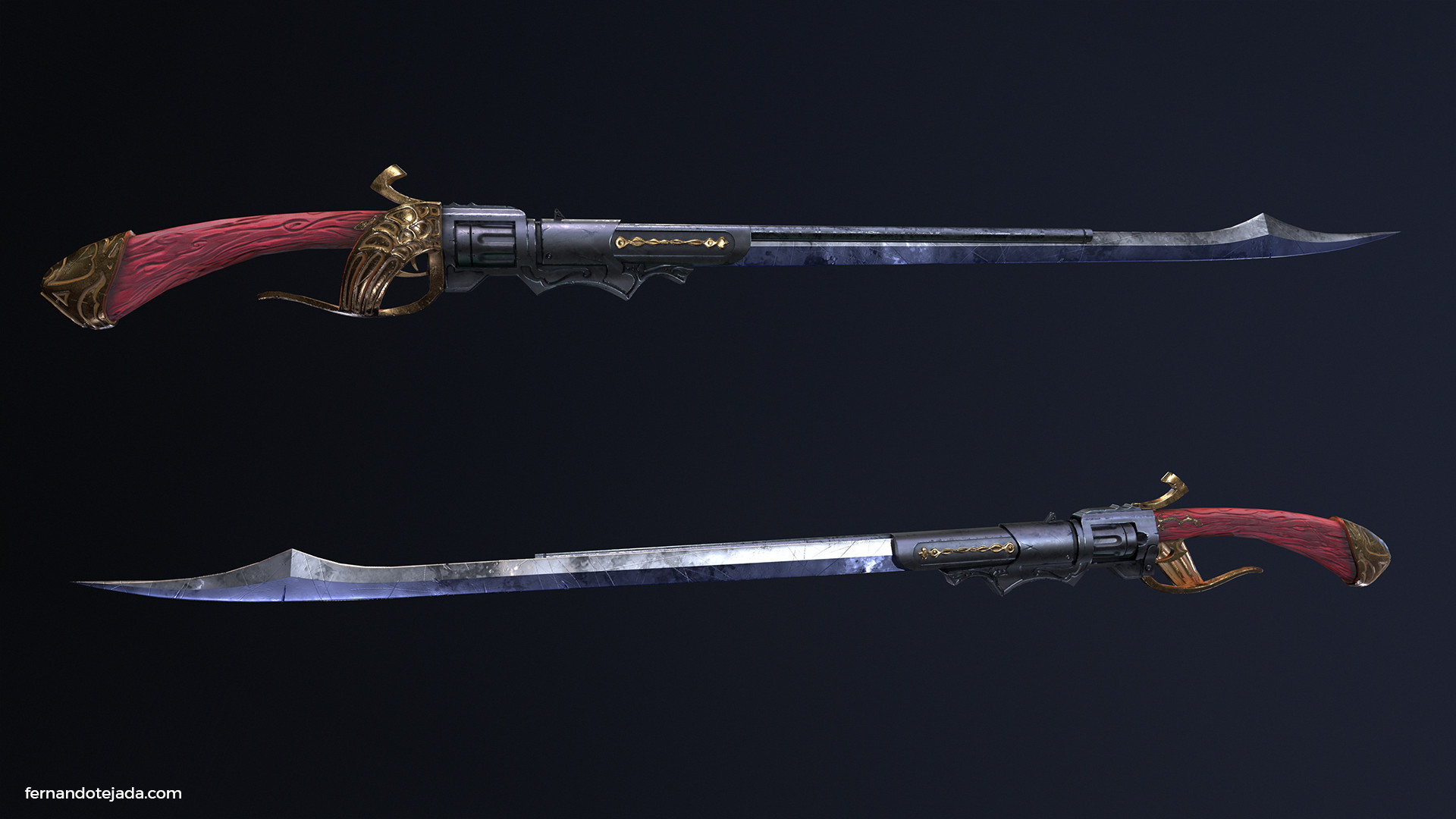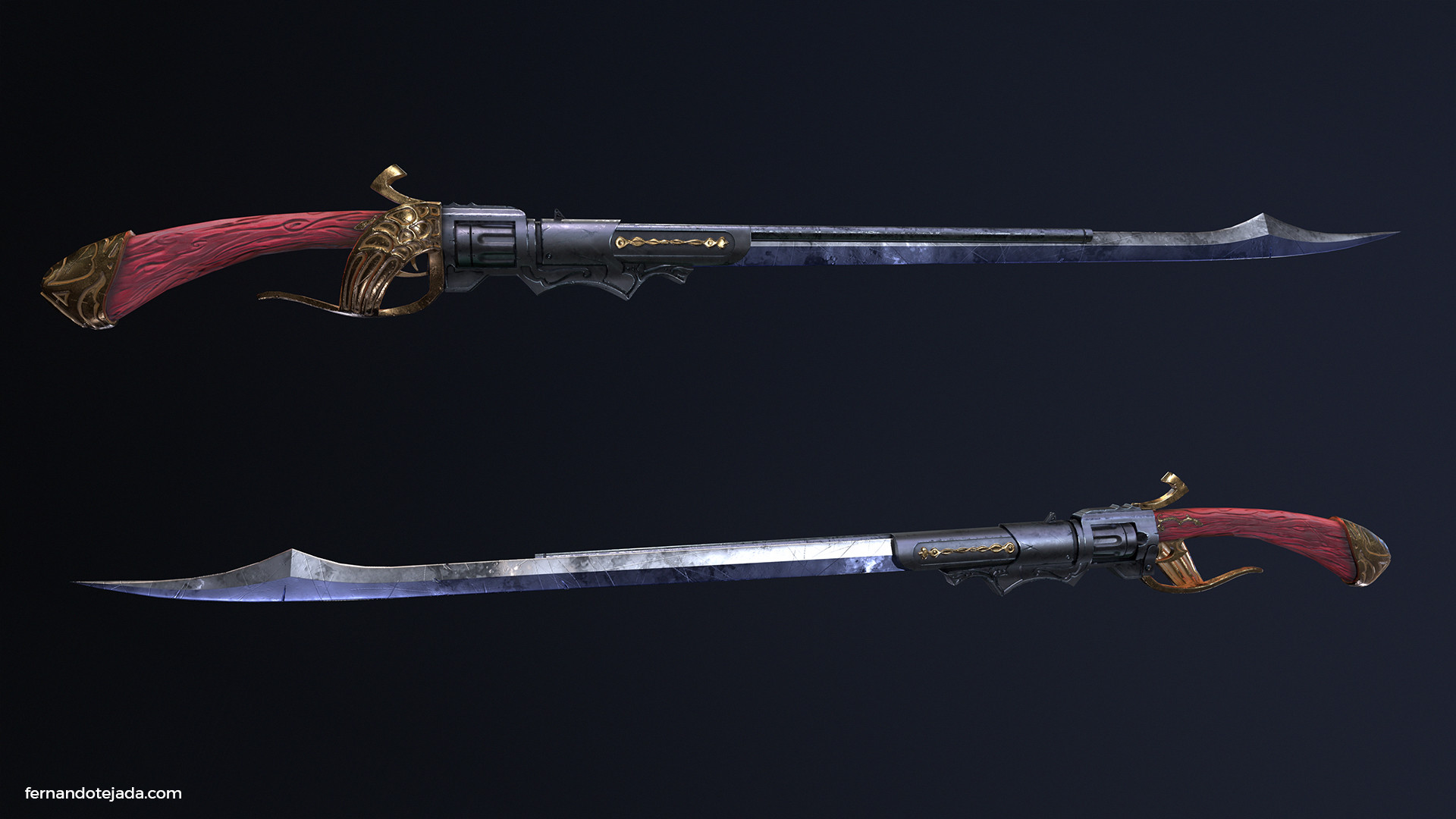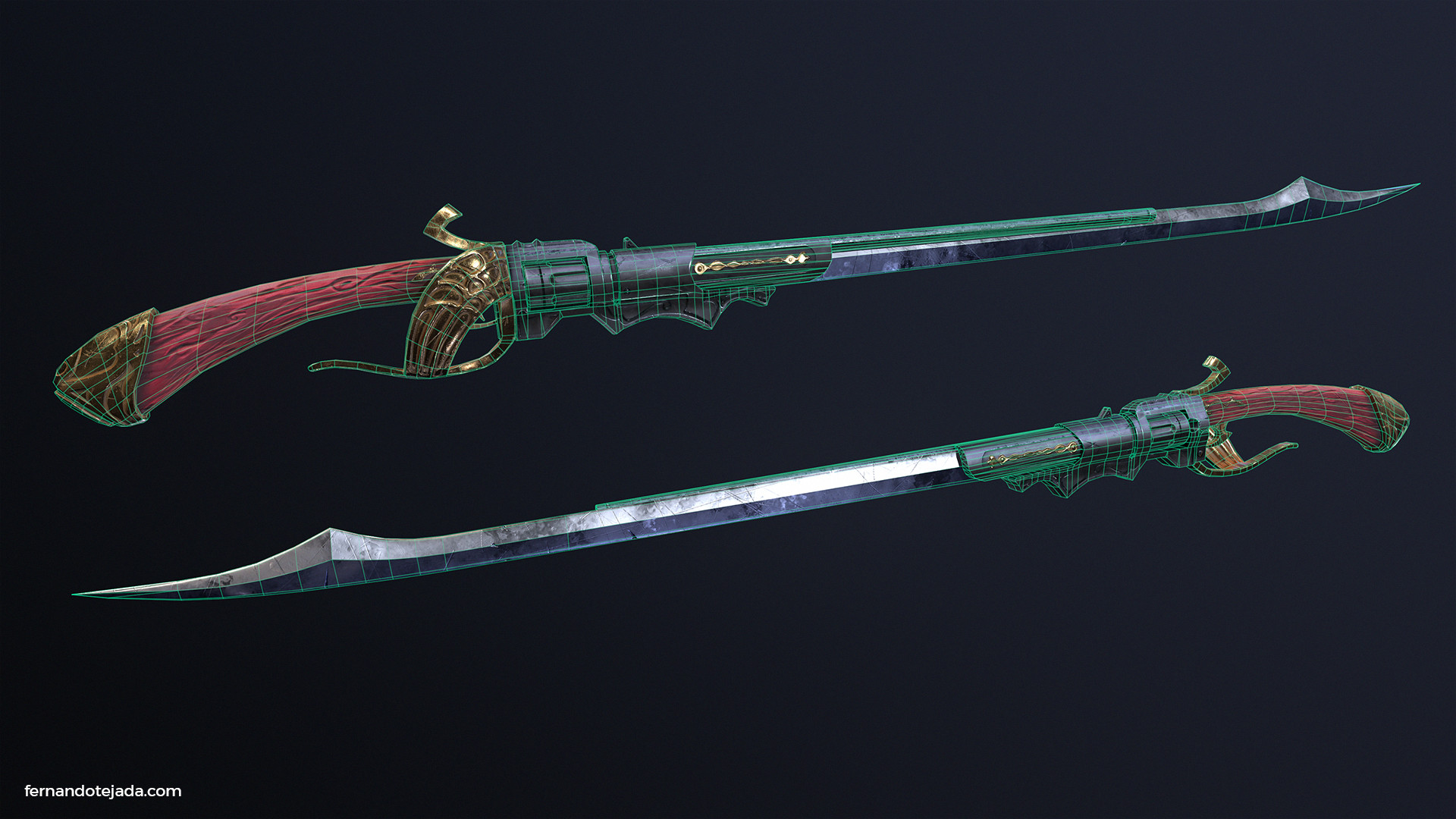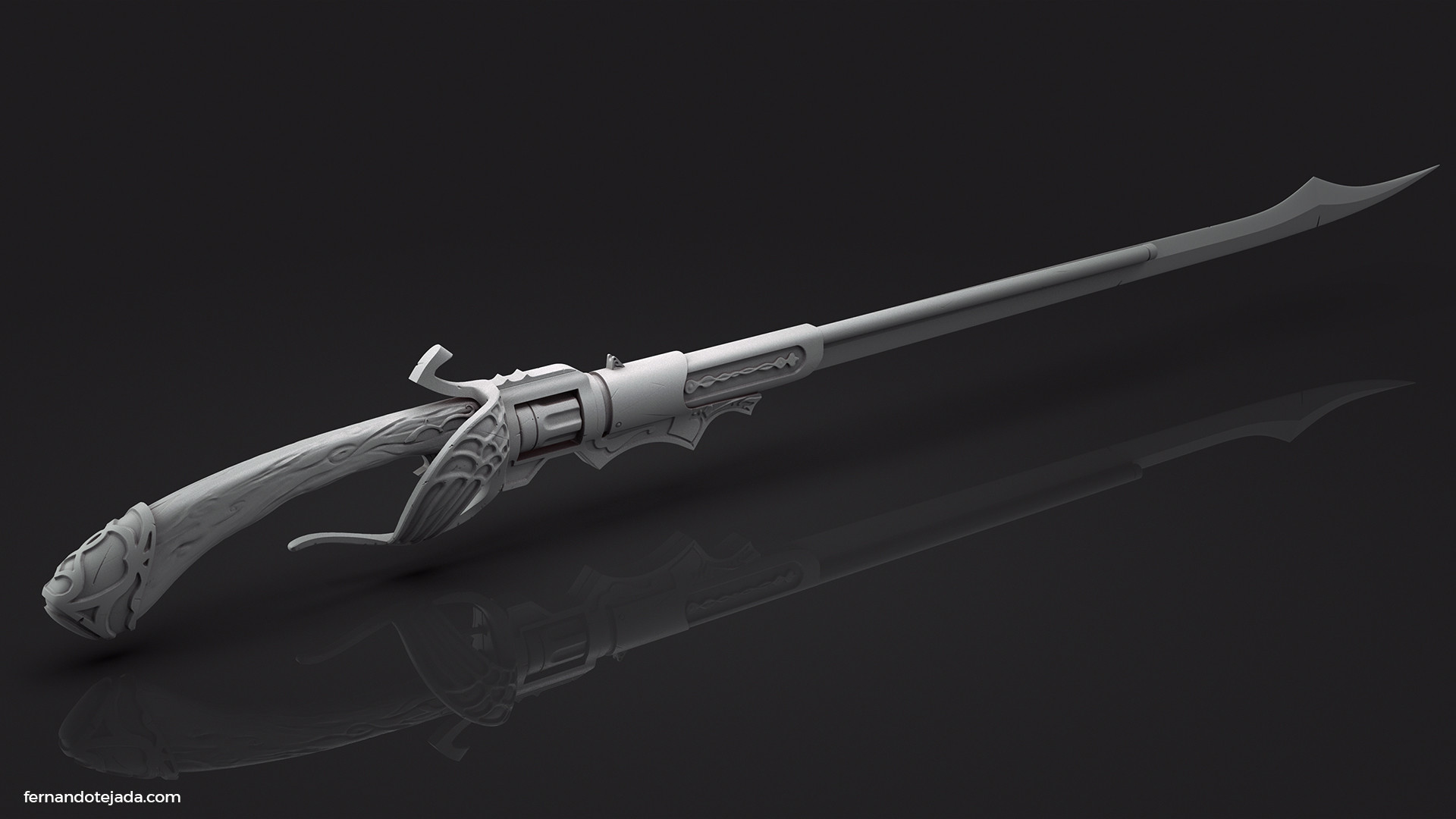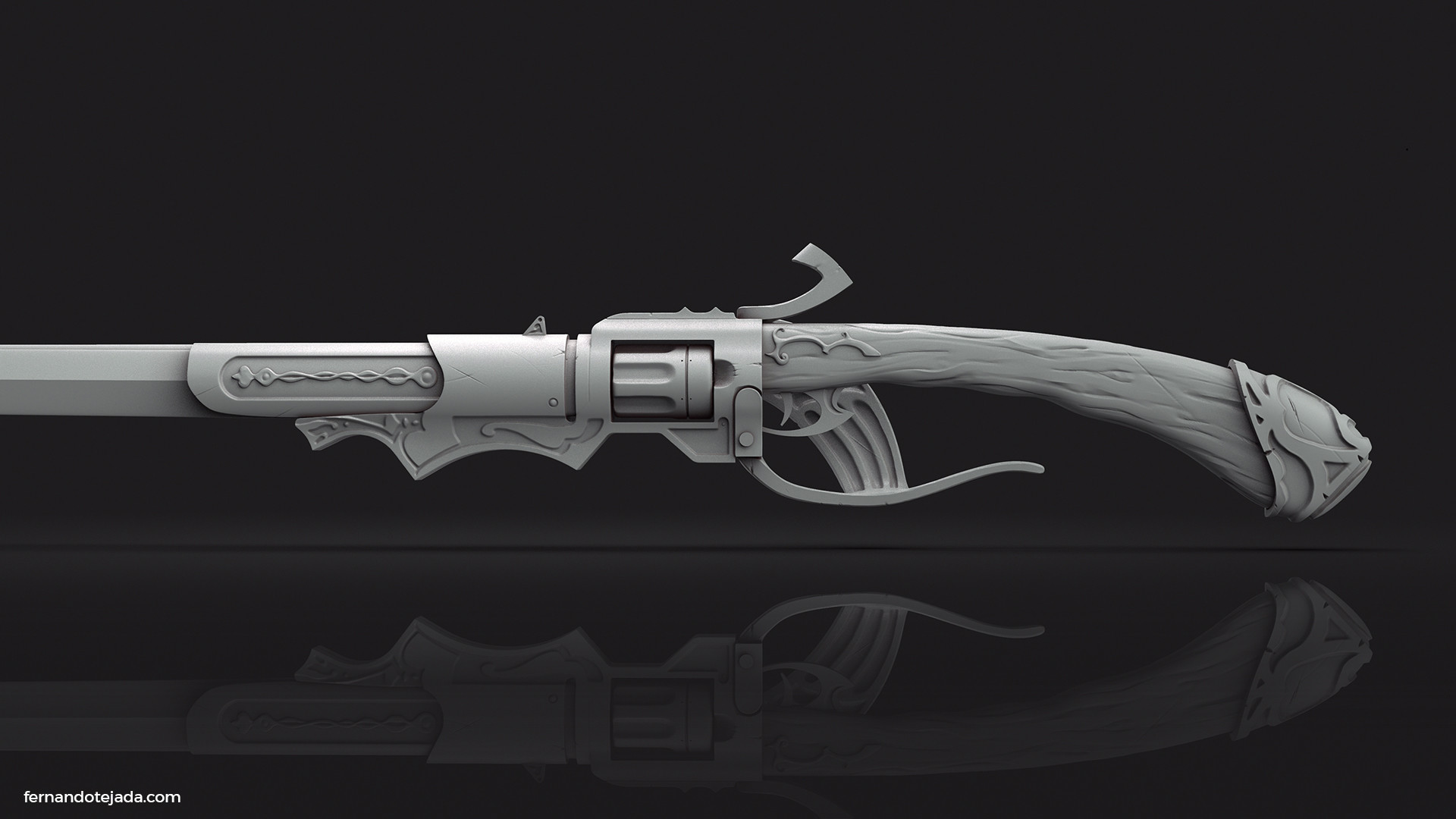 Vintage armchair
A classic english style armchair. Here's the real-time model with PBR textures and high-poly sculpt. Polycount: 3140 tris.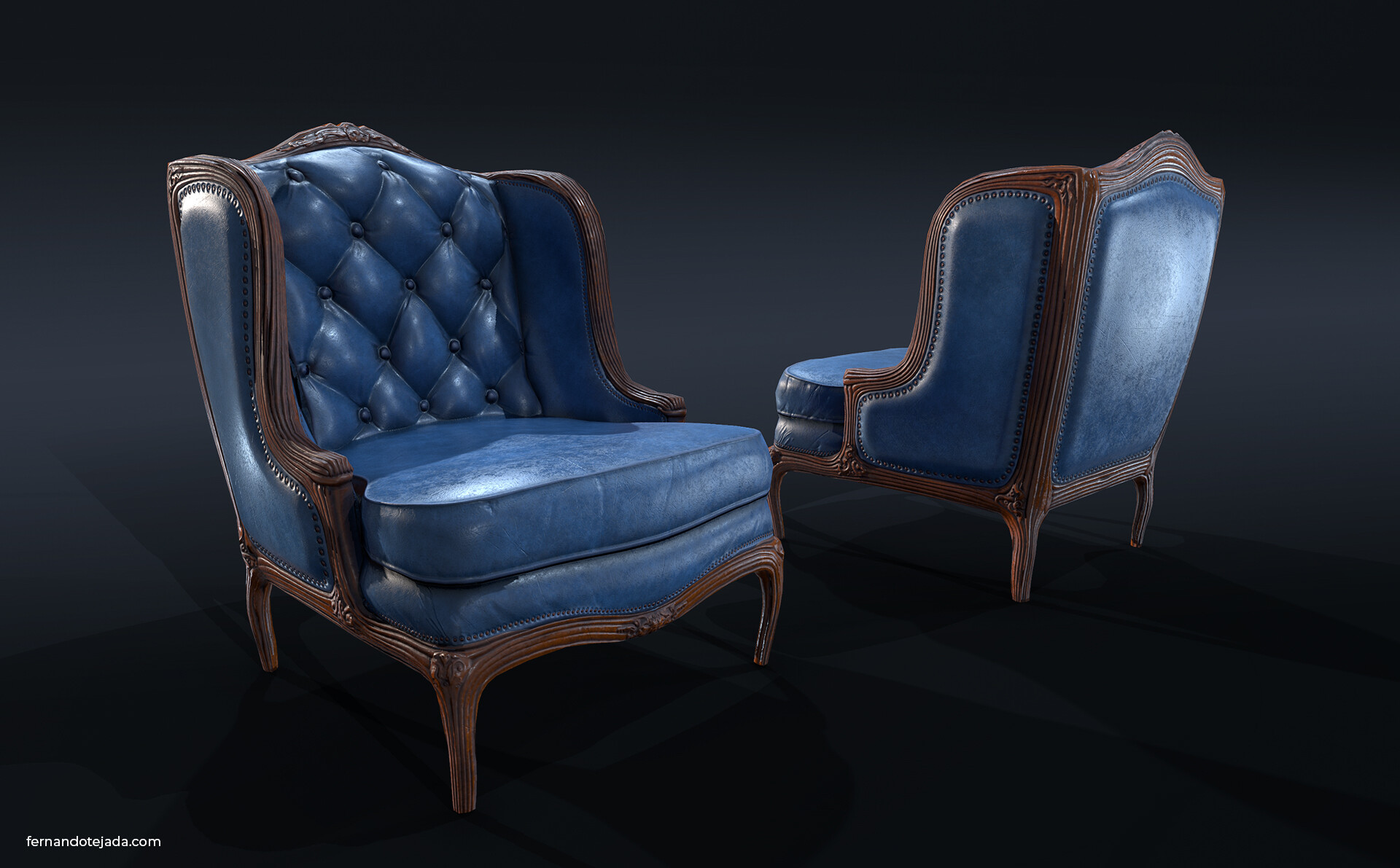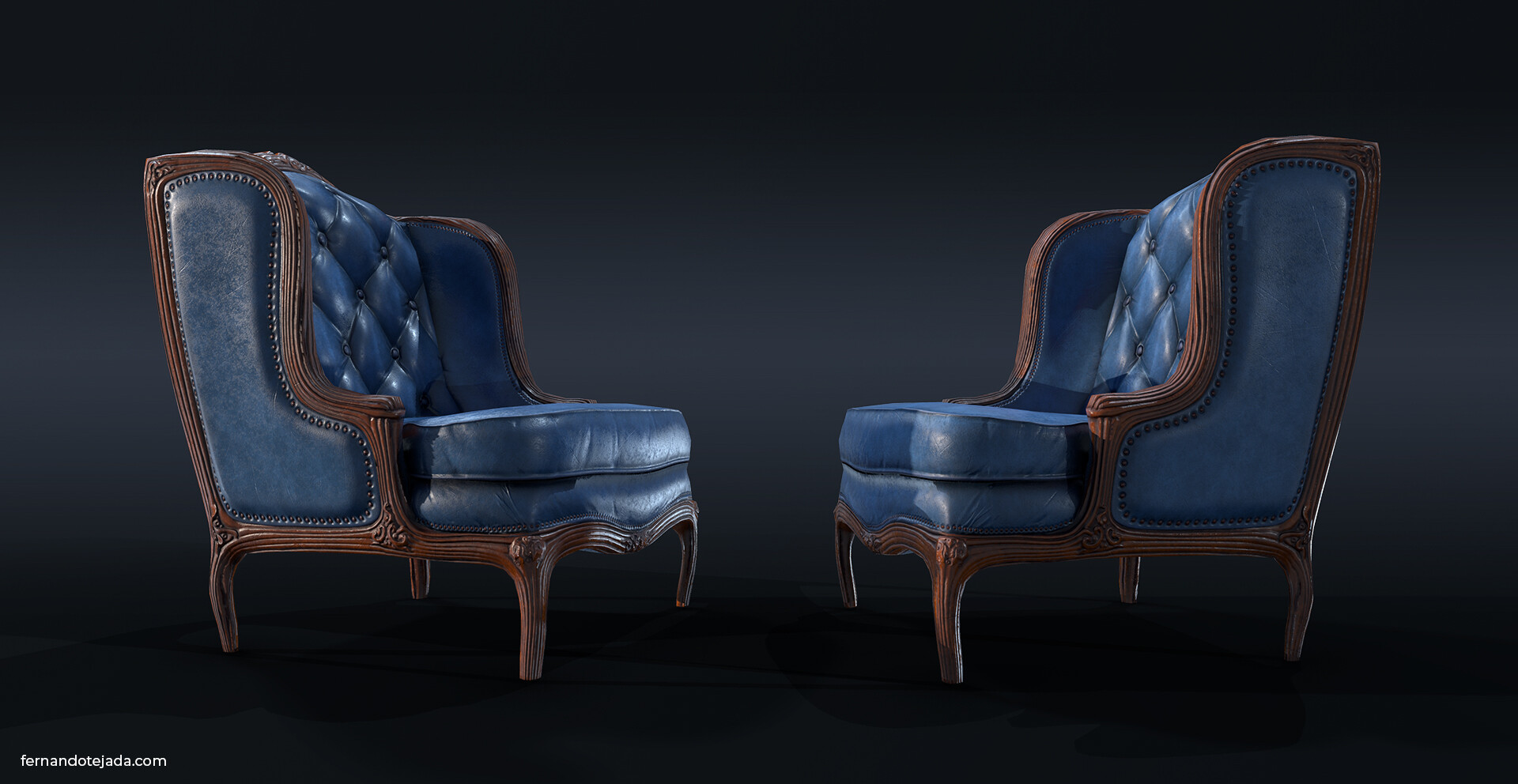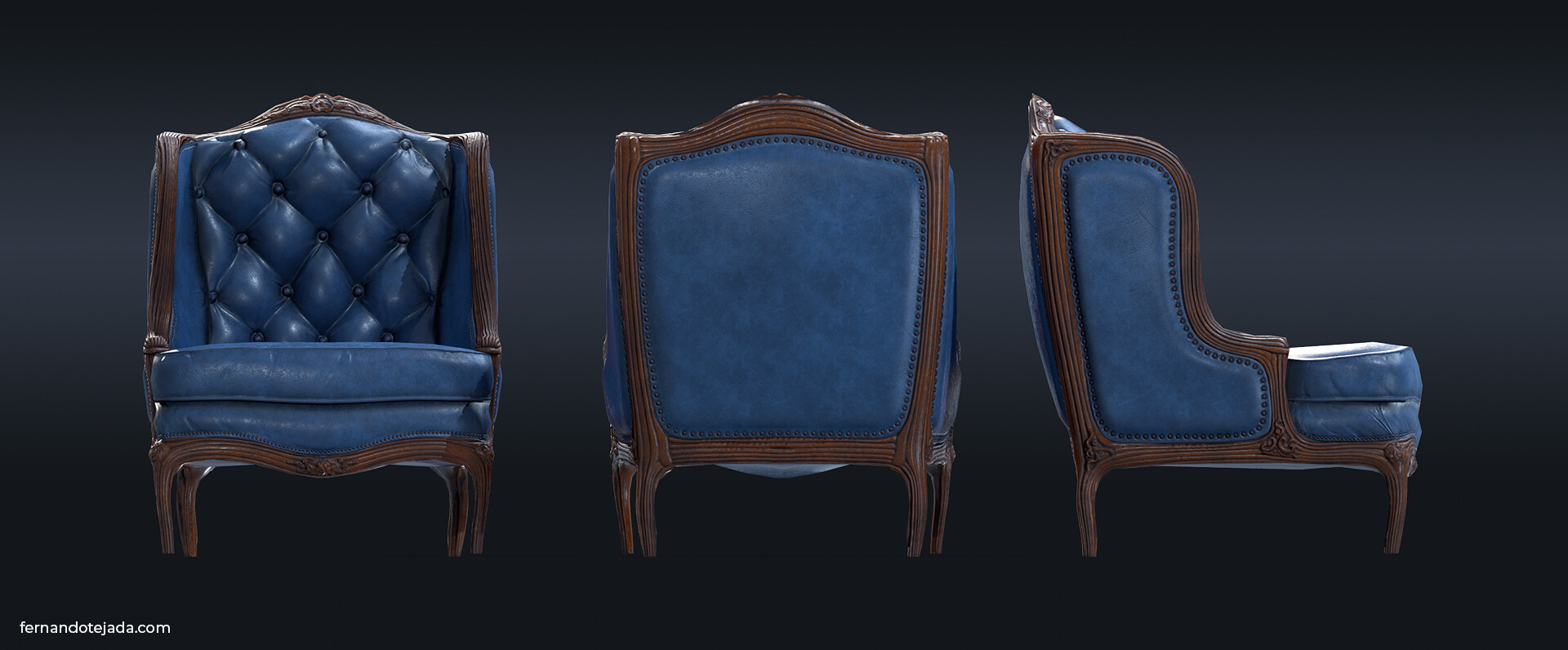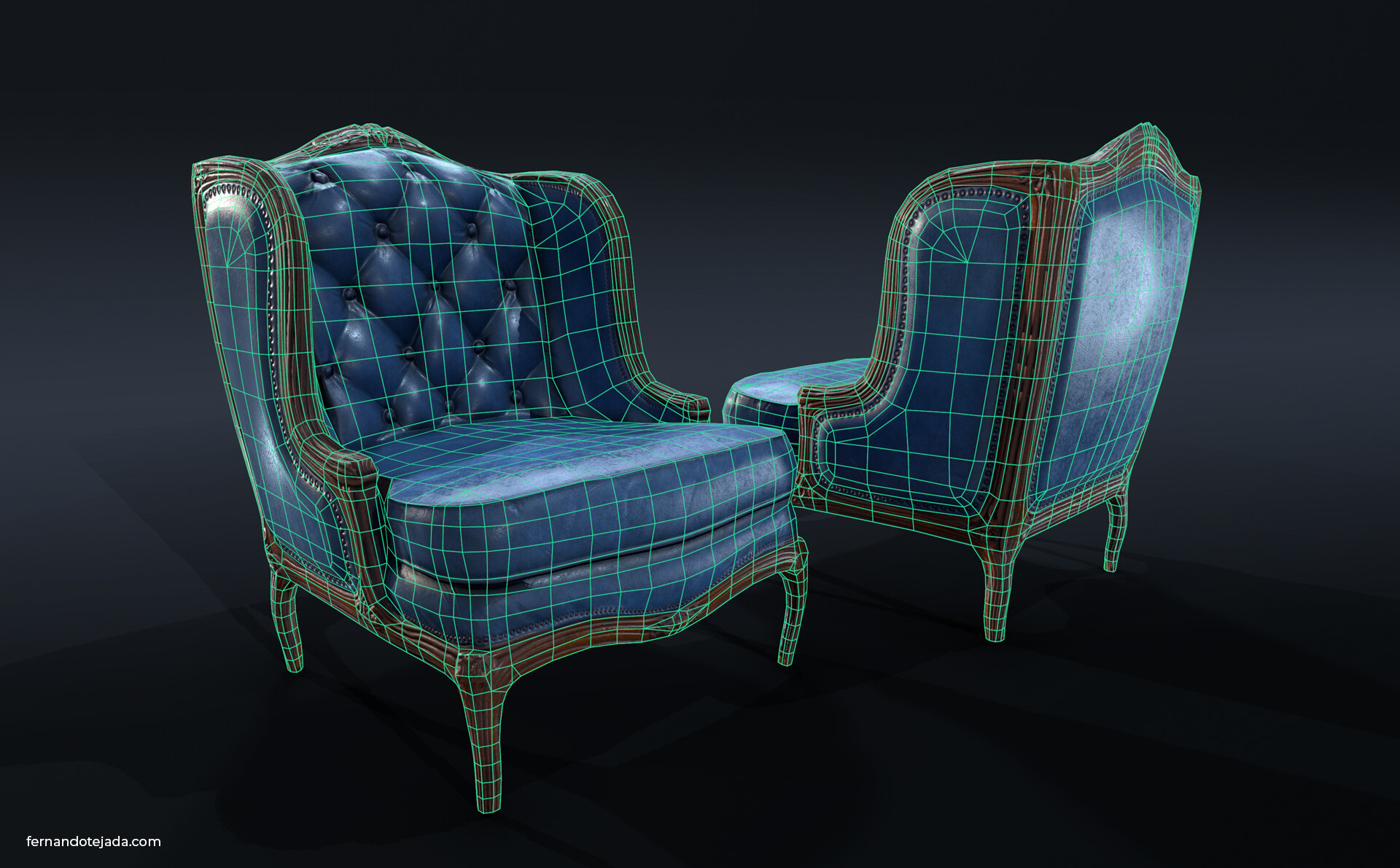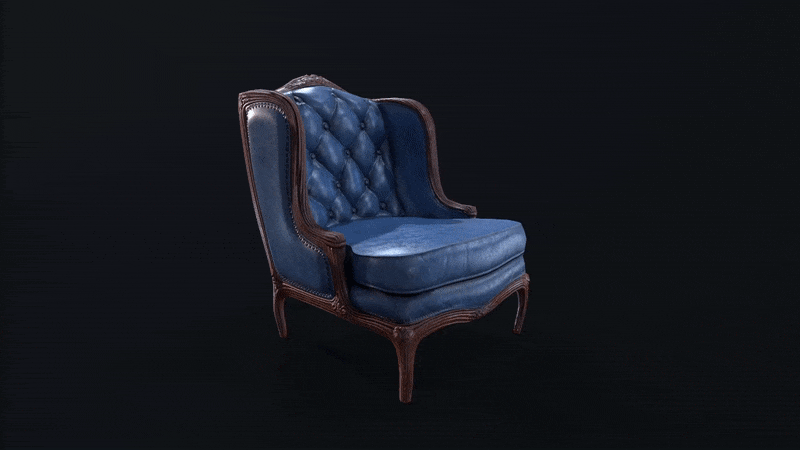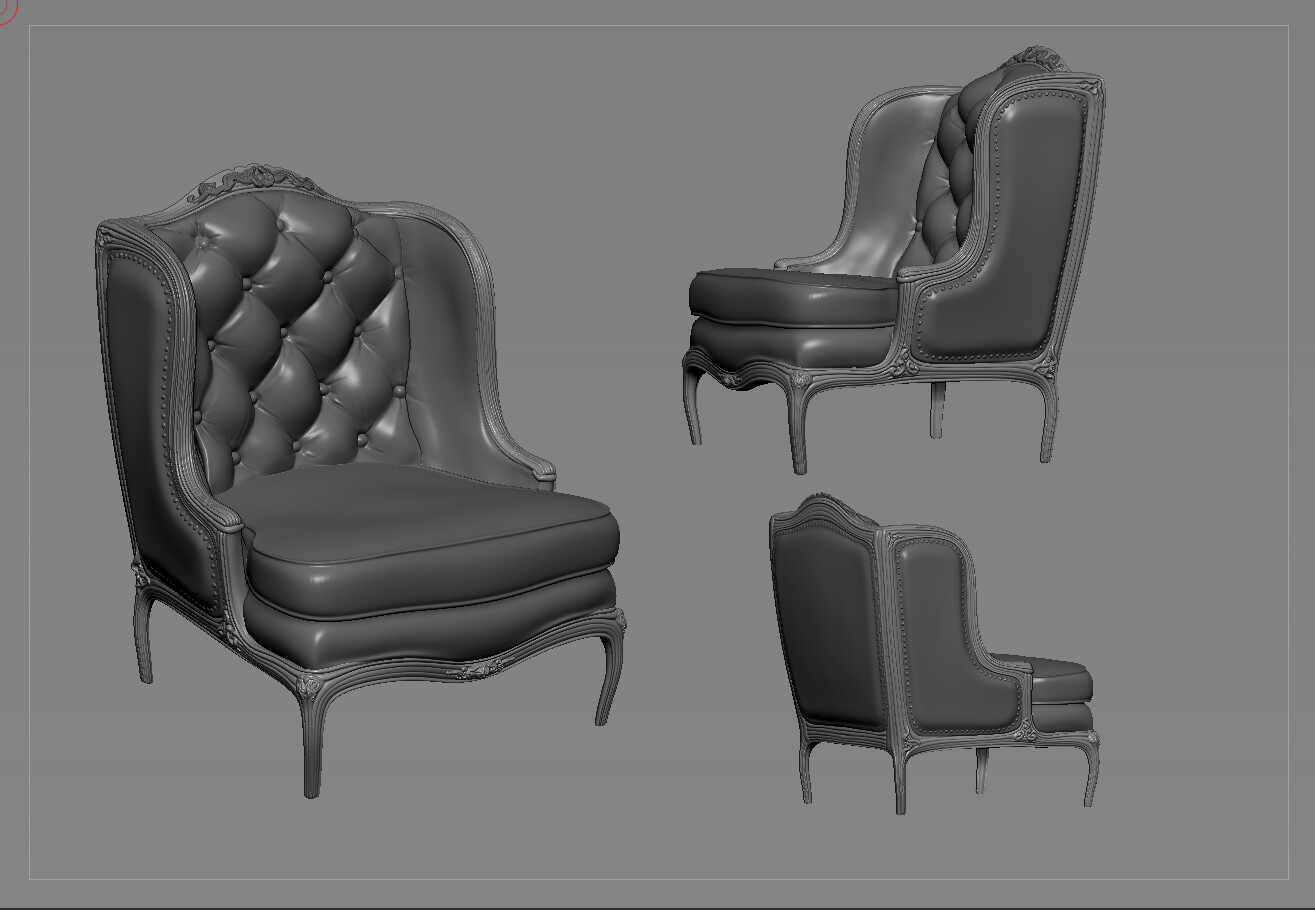 Industrial Props
Realtime low-poly assets for VR applications. Work done at ITCL Technological Center.
Medieval survival backpack
Medieval survival backpack for an upcoming character.
Procedural materials
Procedural material studies done entirely with Substance Designer.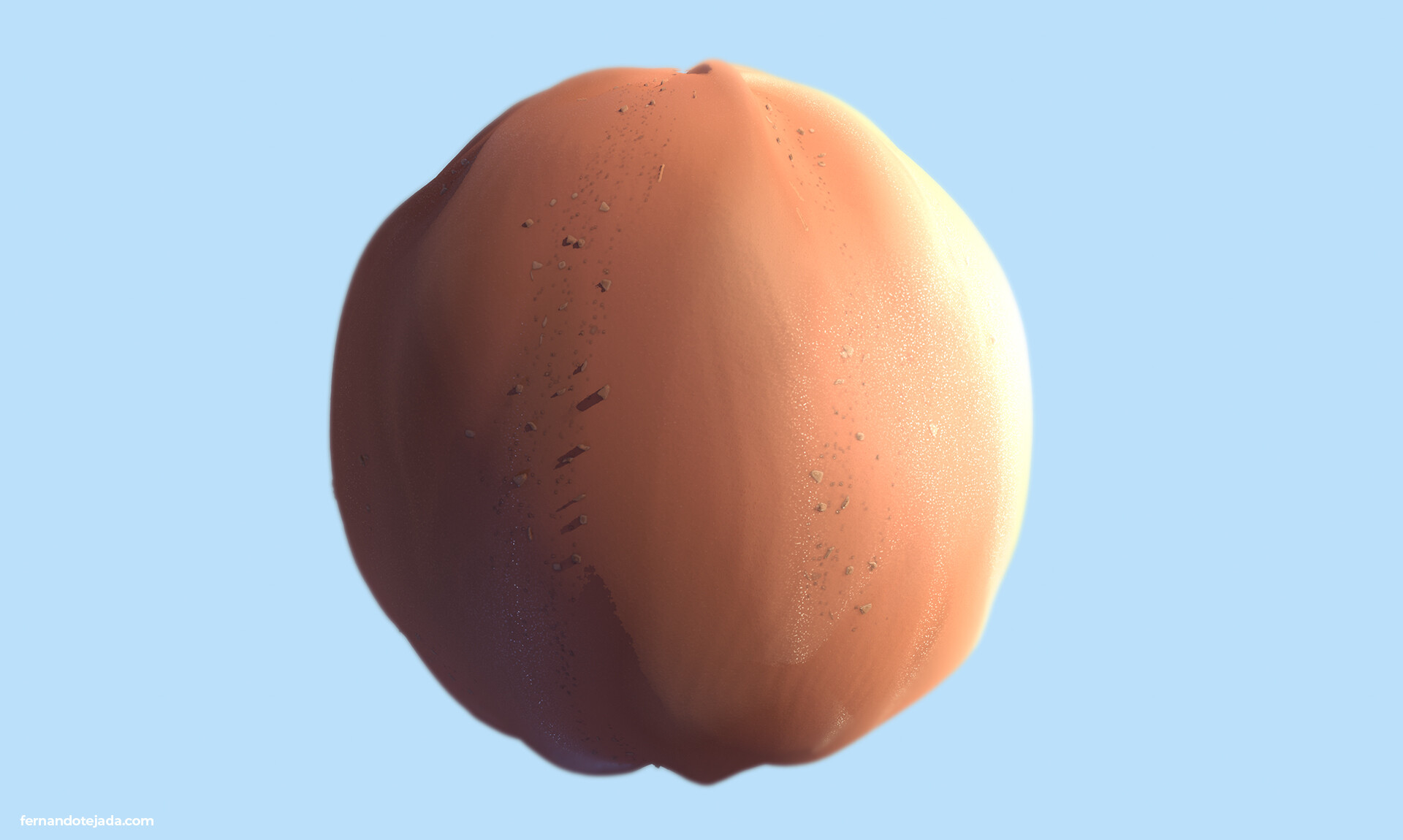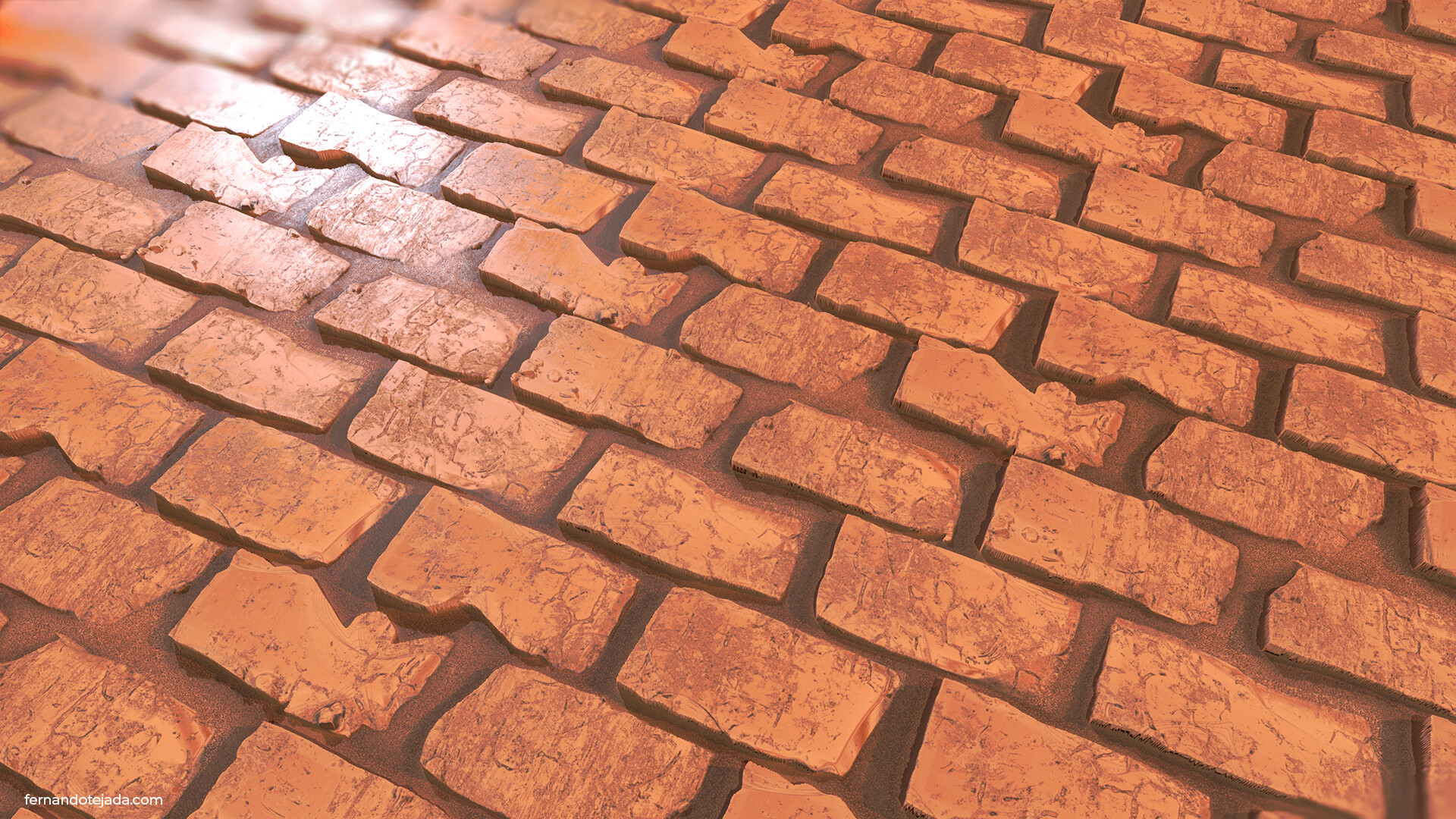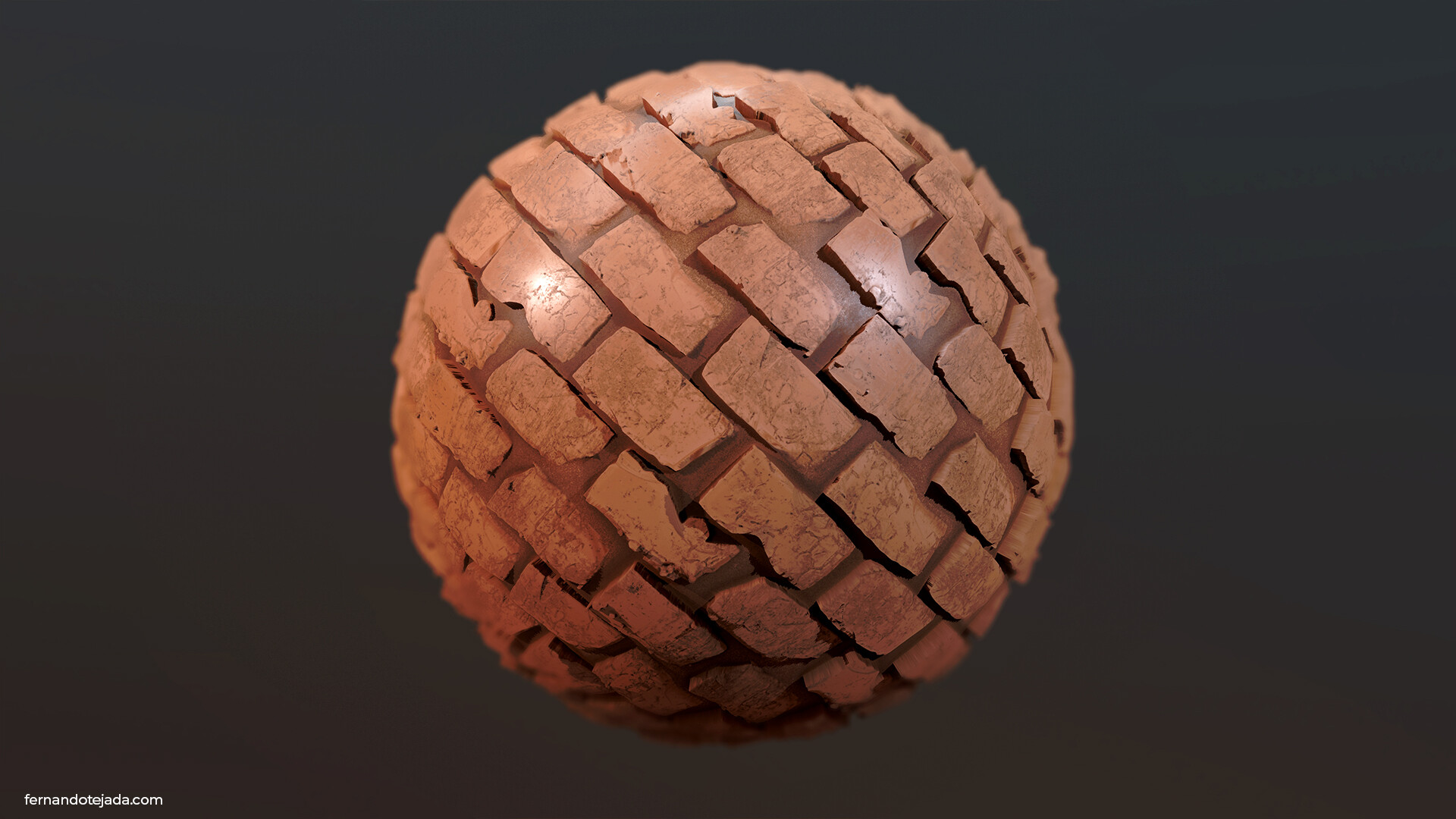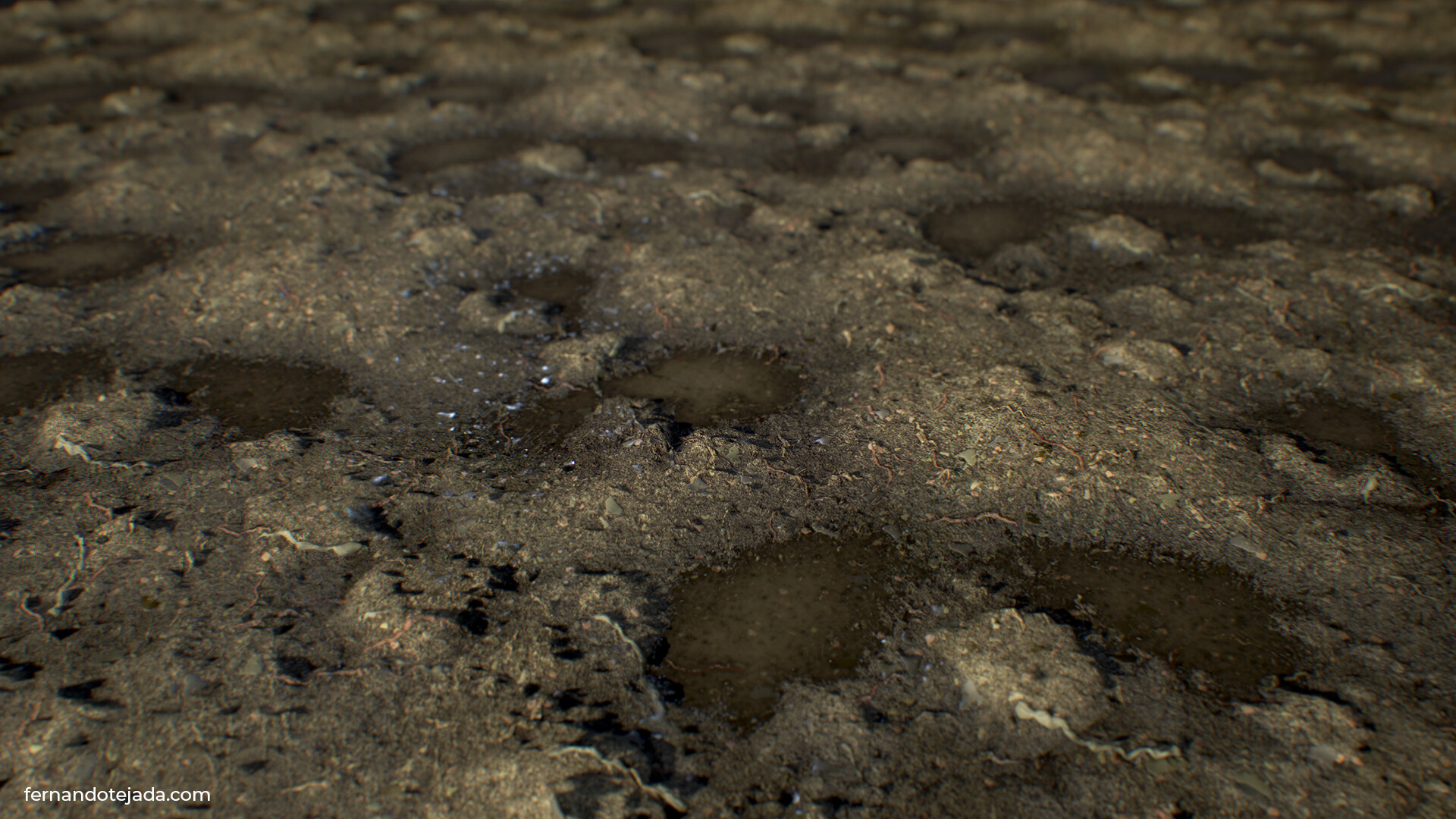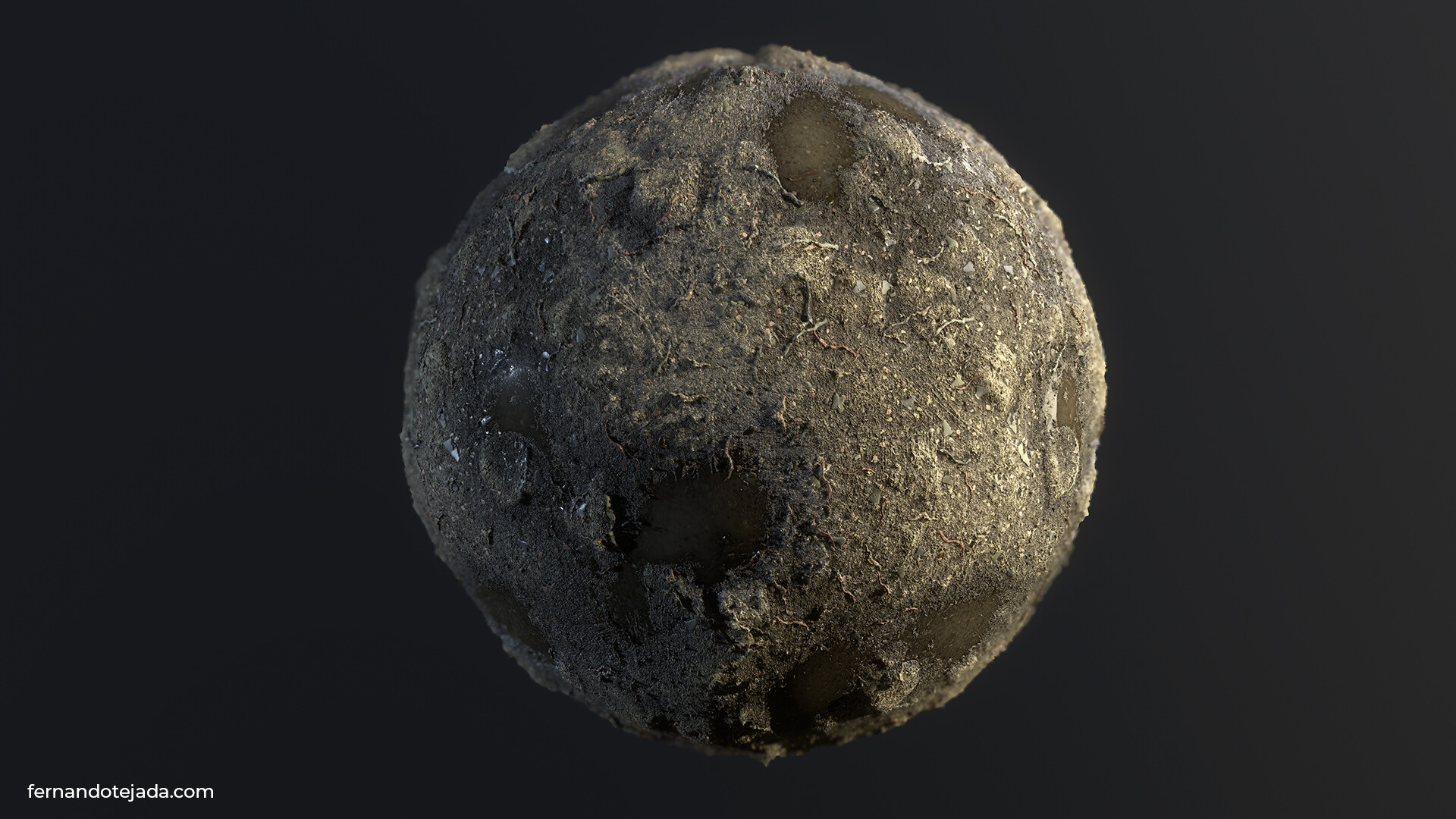 3D Artist · ITCL Technological Center
---
Real-time assets (characters, environment and props) for VR projects, simulators and serious games, developed in Unity engine.
July 2018 - January 2021
Burgos, Spain.
QA Tester intern · Digital Legends
---
Quality assurance tester for Android and iOS platforms.
June 2017 - November 2017
Barcelona, Spain.
Industrial Design Engineer · Cero Design
---
CAD modelling and Industrial Design projects.
July 2015 - November 2016
Barcelona, Spain.
MA · 3D character modeling for film and videogames
---
Animum Creativity Advanced School
Oct 2019 - Oct 2020
Online
MA · Animation, Digital art and Videogame design
---
UPC (Polytechnic University of Catalonia)
Sept 2016 - Nov 2017
Barcelona, Spain.
Academic year in EF Dublin
---
EF (Education First) School of Ireland, C1 English level.
Dec 2014 - Jul 2015
Dublin, Ireland.
BE · Industrial Design Engineering
---
Elisava, UPF (Pompeu Fabra University)
Sep 2010 - Jul 2014
Barcelona, Spain.
Software
ZBrush, 3ds Max, Maya, Photoshop, Substance Painter, Unity, 3DCoat, Fusion 360, Marmoset Toolbag, Keyshot.
Languages
Spanish: Native
English: C1/Advanced
Hobbies
I enjoy the simple things in life, trying out a new food place, sunbathing in pristine beaches, doing some snowboarding in winter, road trips, and playing videogames with my friends.
Connect
Feel free to contact me using any of the following social networks. You can also send me a message using the following contact form, or directly by email: info@fernandotejada.com